During the last 25 years we dispatched millions of Paperbaggies. But we don't send them out to try their luck. We know that companies using paper bags as simple and quickly rewarding marketing product can become more successful than their competitors.
We are in awe of the different paper bags and packaging products, probably because these are more complex projects than traditional printing products. Maybe that's why we love them so much. We are not only making sacks. We see the production of paper bags as an exciting, creative project. Behind Paperbaggie stands the long run reputation of SzVarians. Although the knowledge, machines, place of manufacturing and the colleagues are the same, paper bags own a special place in our hearth.
We are interested in the different colours, shapes and forms of packaging from the beginning. We kept in our mind a box made of colourful paper, and we realized it the winter of 1992. We took a brave step and we risked our life and limb… and our box at the Christmas fair in Debrecen.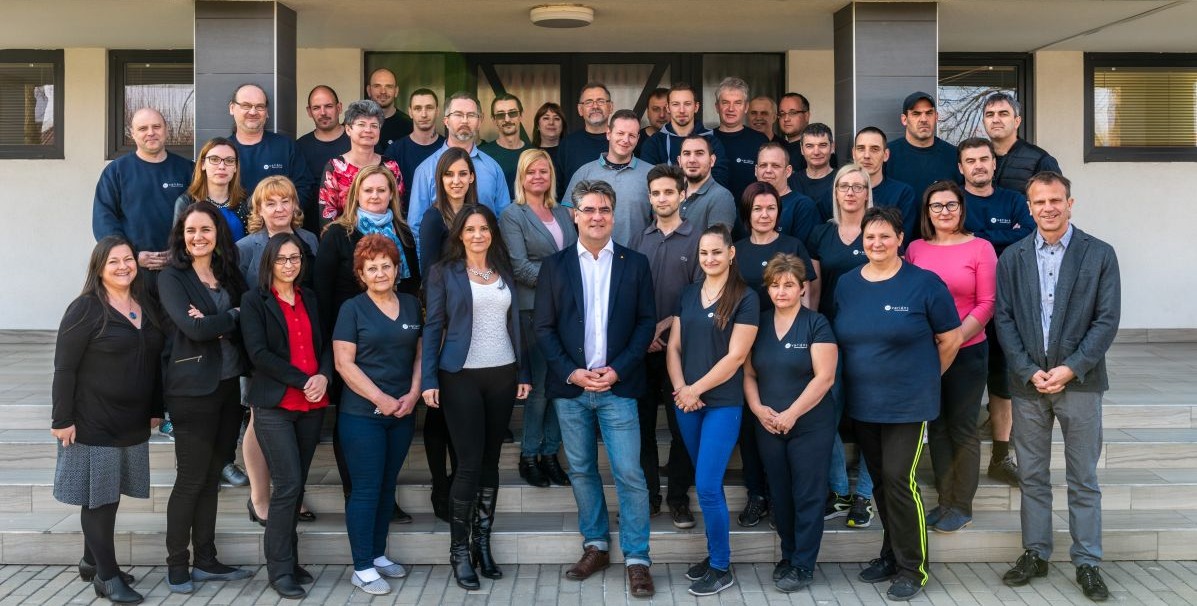 Our first plant was a rented industrial kitchen of 70 sqm
Two years later we founded our company, the name we choose SzVarians came from the fusion of our family name and the variability of packaging. Founders were the Szakal brother and sister, they were accompanied by Janos's wife, Zsuzsa Rácsai. Our first plant was a rented industrial kitchen with a few rusty instruments. We made our phone calls from the neighbour.
Step by step, with great plans we realized that we need to learn and develop to be able to stay in this field. Although we were creative, we had to be witty to match new demands and problems. We couldn't avoid to apply different packaging techniques and producing technologies to follow trends.
We are not afraid of special, seemingly impossible projects
Besides following our path it was important to see new dimensions, forward-looking solutions. We try to visit professional exhibitions annually. We attended exhibitions from Düsseldorf to Paris, several times as exhibitors also.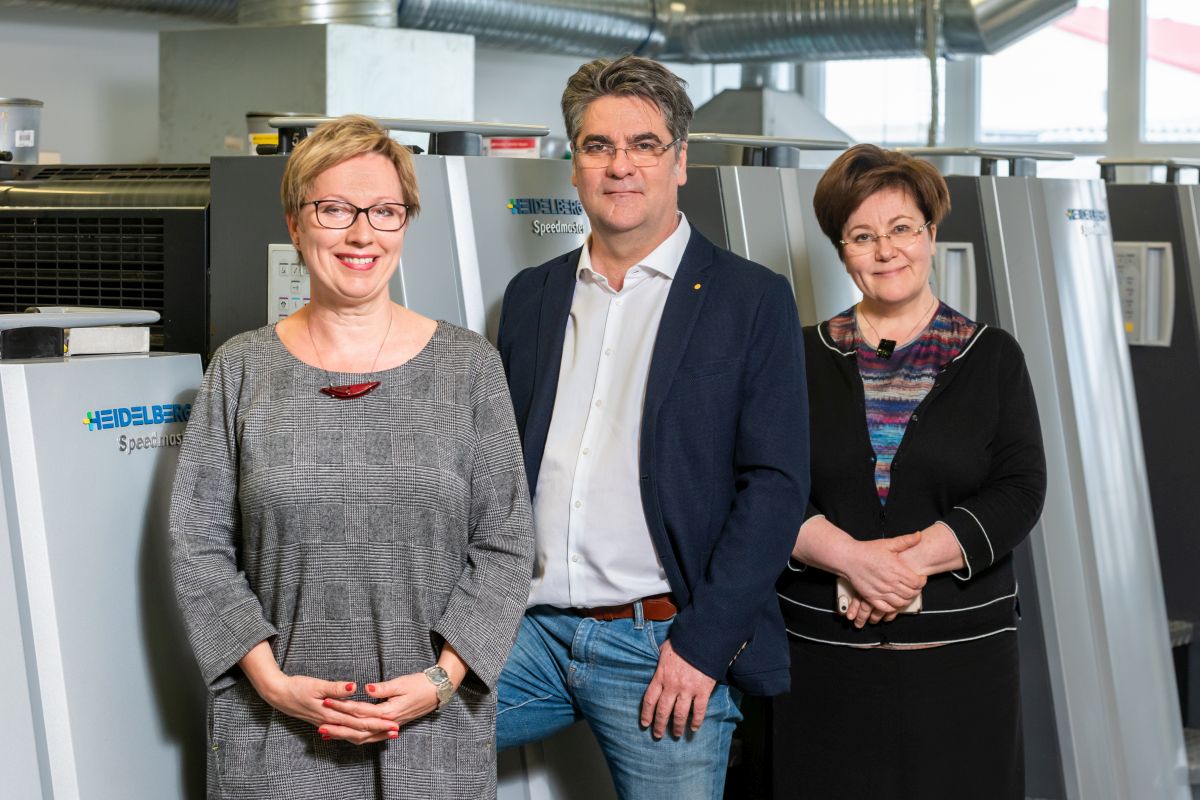 Zsuzsa Rácsa, János Szakál, Irma Szakál
We are not afraid of special, seemingly impossible projects. We believe in continuous learning. Every paper bag or packaging could mean a new challenge for us. Special requests mean applying or combining unconventional materials. These projects added to our professional routine. This attitude is as rewarding now as it was in 1996. We are unique in the country by finding and applying open micro corrugated cardboard for paper bags, wine boxes. This technology made us a supplier for IKEA. We realized that this industry is full of opportunities and the success of a product or even a brand can depend on the packaging.
We turned to the method of continuous development
We would like to be present as a company from the 21st century with modern machines, modern employee, strong philosophy. By learning from our faults and relying on our experience we designed our workflow with the help of Lean approach and Kaizen basics. We discovered that even small problems can be damaging. We believe that our success depends on professional planning, controlling, realization, monitoring and developing.
Our Paperbaggies should be remembered for years by customers
Our main goal is to ensure that paper bags made by our company can safely bear the product and its message. We try to guarantee that our Paperbaggies will be kept in peoples memory by selecting the function, the material and the right size.
This is how our paper bags are made